Copyright: Blean Village Hall 2010-2020

Everything you need to know about Blean Village Hall.
Hall History
Blean School was built on this site in 1864/65, by the Church authorities on manorial waste land, for the purpose of "the education of the agricultural poor". All staff had to be regular communicants of the Church of England.
In 1929, it ceased to be a school, when the current Blean Primary School was built. The Parish Council purchased the old school building from the Diocesan Board as a village hall for the recreation, education and welfare of the residents of Blean. In 2013 the freehold of the village hall was transferred by the Parish Council to the Blean village hall management committee (BVHMC). Blean village hall is a registered charity (No 302829); the BVHMC is fully constituted and is composed of: 2 Parish council reps, two elected village reps and a representative encouraged to join from any group who regularly uses the hall facilities for nine or more times per year, as their meeting place. In 2013 the title and freehold of the hall was vested with The Official Custodian for Charities to ensure that the hall is held in trust, in perpetuity, for the benefit of the residents of Blean, as an inclusive to all meeting place.
In the late 1960's, the building again became a school, when extensive refurbishments and new classrooms were being constructed to the current school. Some local children had their lessons in the hall for two terms or so, until the work was completed. In 2013 the hall was extended and refurbished following village wide public consultation who expressed this need. Generous financial support and funding was received from a range of grant holders, donations, volunteer commitment, fund raising with a huge commitment from Blean's resident community.
The Blean Village Heritage Museum on site in the hall is open monthly or by appointment: Tel: Godfrey/07873402291.
BVHMC meetings are held monthly, these are not open meetings, and an annual general meeting in October is open to the press and public, when elections are held each year for the two village representatives.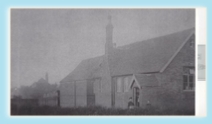 1900 Blean School now the village Hall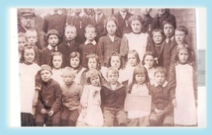 1910 Blean School now the village Hall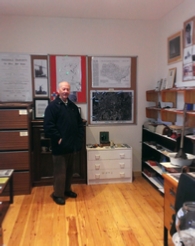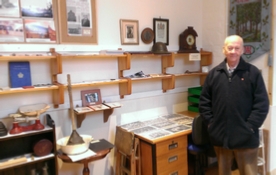 Godfrey in the Blean Village Heritage Museum